How to explain to an audience what Globalization is in just 3 minutes!
This week we had in Barcelona what King called Kingfomarket.
Kingfomarket is an extraordinary opportunity to connect, learn and get inspired by other colleagues that normally during the year we do not have the opportunity to see them face to face.
It is a spectacular event, with a logistics that every year produces me a WOW effect! The organization skills of the Travel @ King team are mindblowing. I cannot even imagine the work that is necessary to organize 1000+ people to come to a venue from different corners of the world. Flights, hotels, food, rooms booking, projectors, entertainment show ... oh my ...! It's hard for me to organize a paella for 6 friends! So I cannot even imagine all the hard work behind organizing a Kinfomarket! Kudos guys!
Below I'm sharing some pictures that capture magical moments we lived these last 2 days...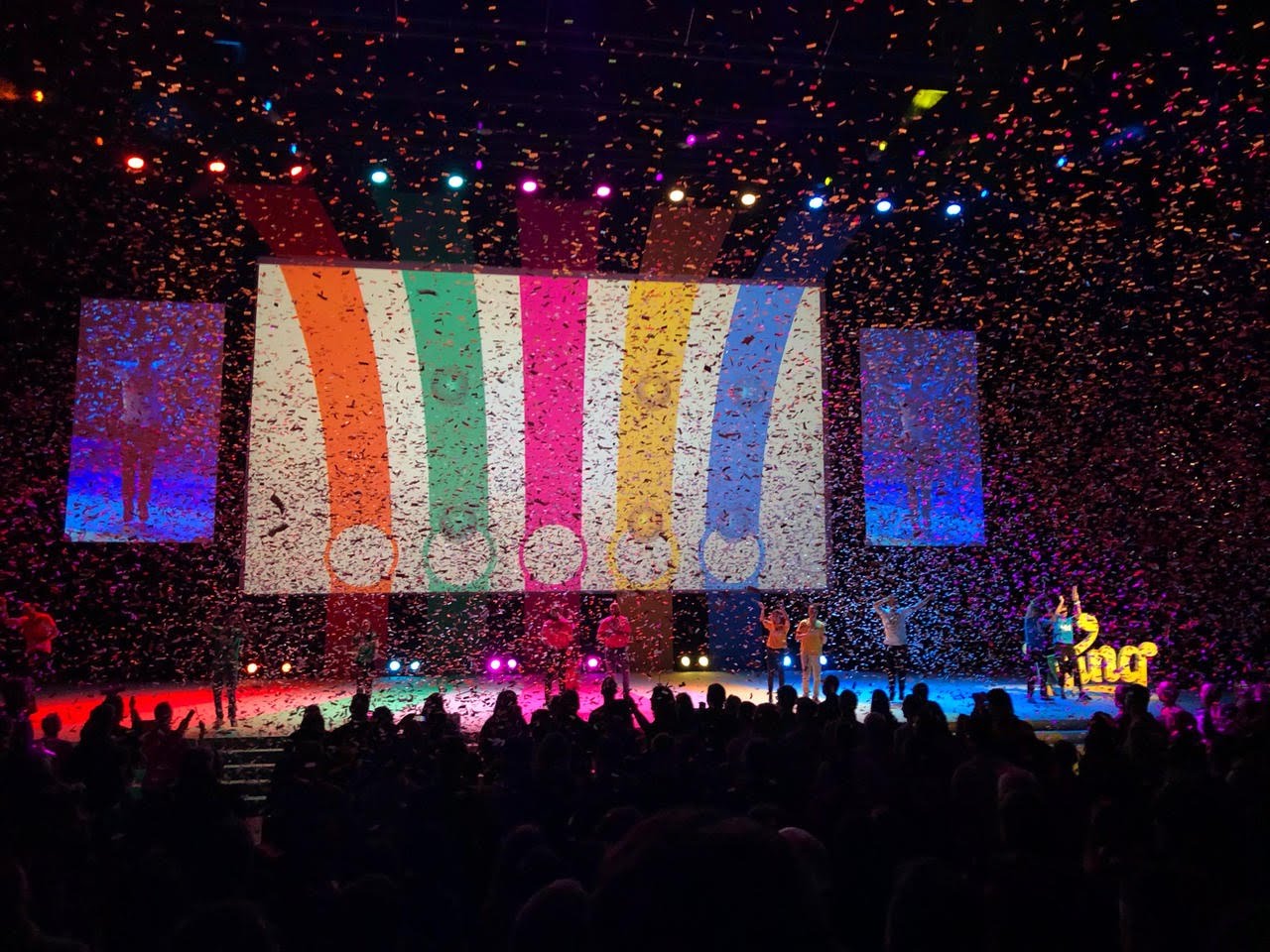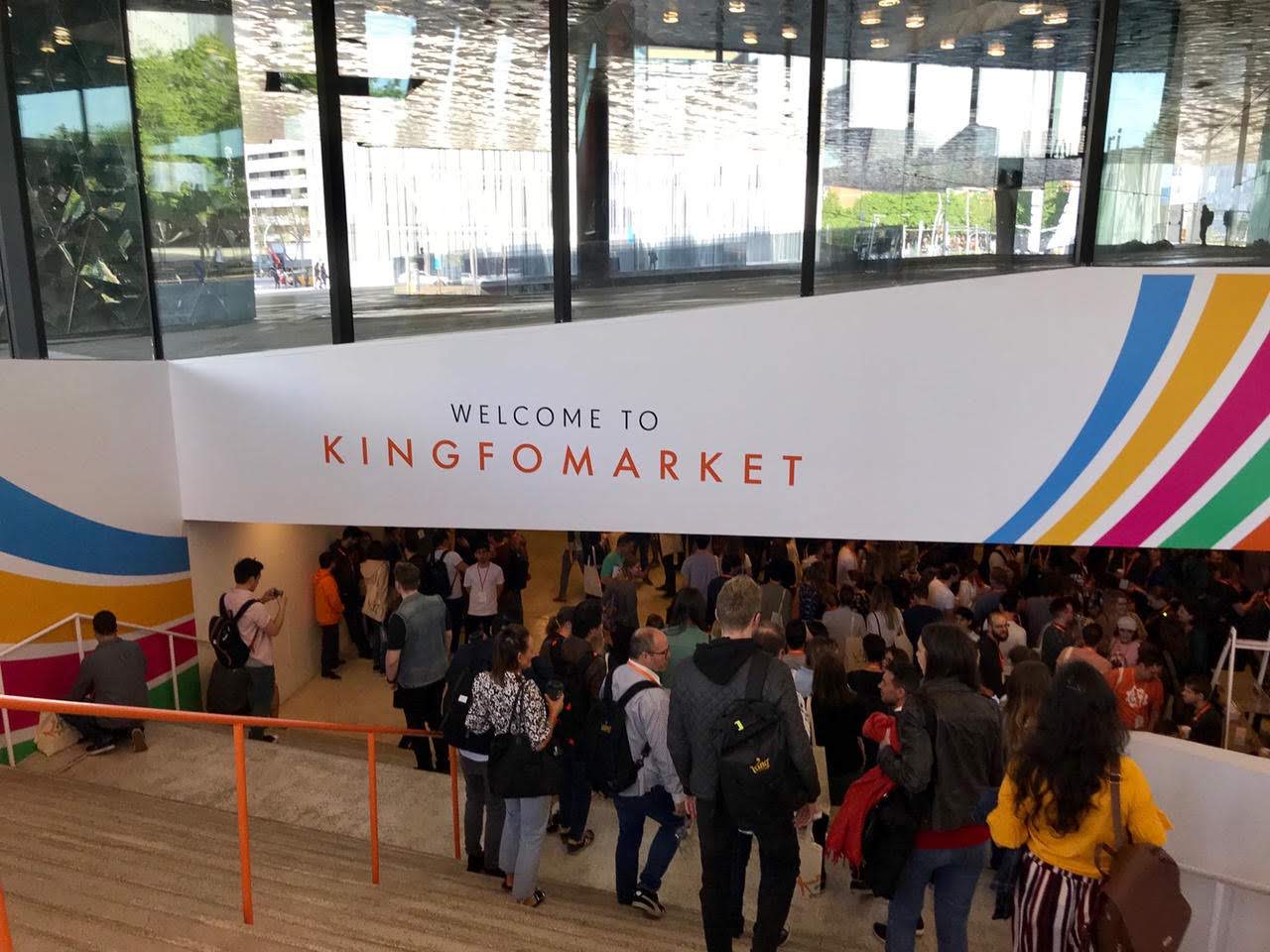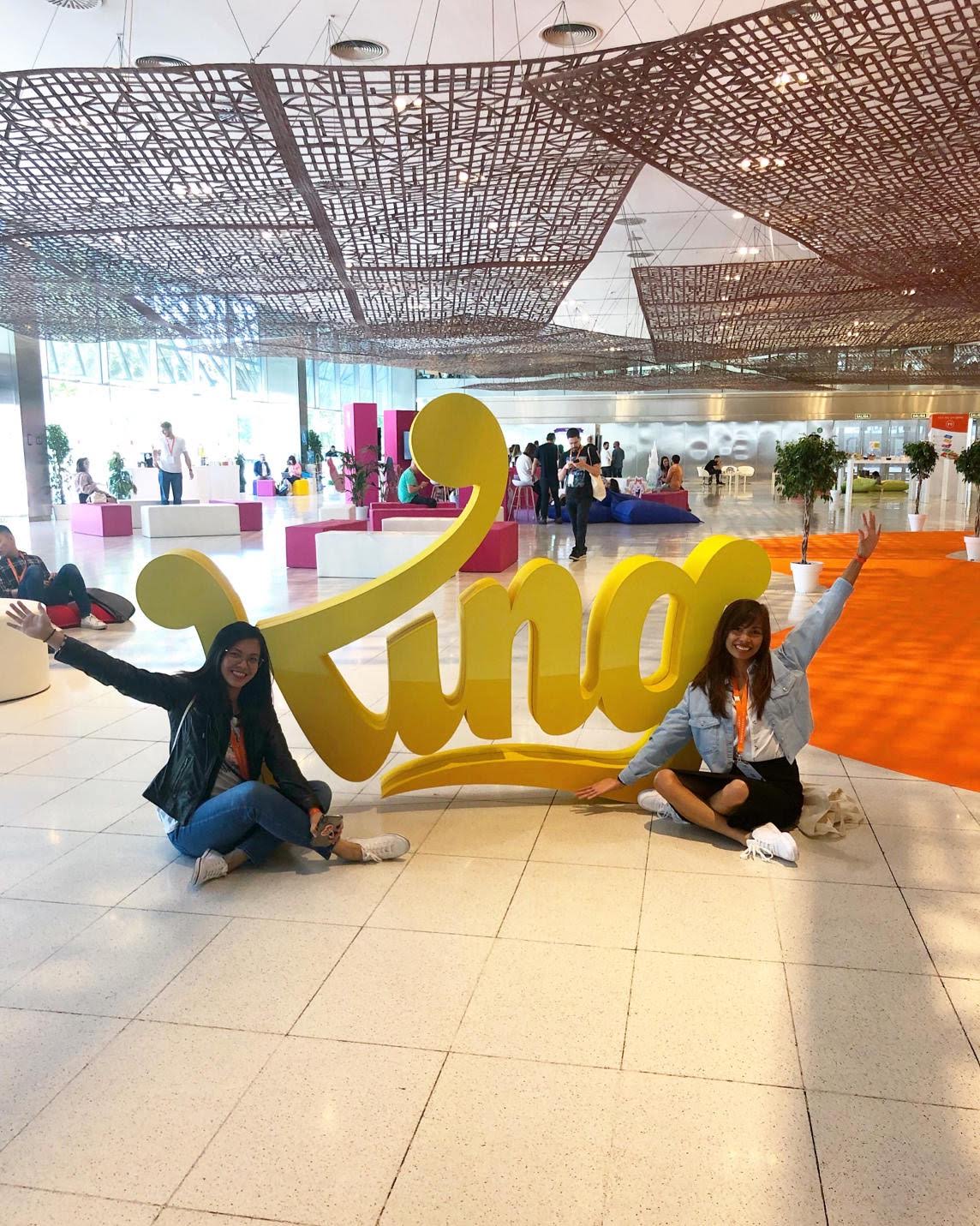 As part of the Kingfomarket I had the opportunity to give a presentation about Globalization to one of King's crafts.
And this presentation had a particularity. It was part of a lightning presentation rounds. I had a maximum of 3 minutes to explain what Globalization is and our services.
One of my improvement areas is becoming better to get to the point; both in meetings, and presentations. For this reason presenting a topic that I'm passionate about, a topic that I've dedicated many years of my life, and do it in a maximum of 3 minutes... well… that's a missile that goes straight to get me out of my comfort area!
In my post this week I decided to share with you the strategy I followed to plan and present Globalization in 3 minutes; to the purest Pecha Kucha style !!
When we present there are many aspects that we have to take into account, but to keep this post within a reasonable limit of length I will summarize it in 3 phases.
Planning of the presentation (Goal of this phase: define Point x, number of slides, define opening and closing)

Plan transitions and presentation flow (Goal of this phase: structure a speech easier to follow)

Rehearse (Goal of this phase, practice your speech to gain confidence and to understand better how long it takes us to deliver the presentation)
1.- Planning phase of the presentation
1.1 Define my Point X of the presentation
I like the definition of Point X by Conor Neill Professor of the IESE business school. He states that the first step we need to think when we approach a presentation is to find the Point X of our talk.
Point X means being able to finish this sentence "When I have finished speaking my audience will …"
In my presentation, my point X was "When I have finished speaking my audience will know that to create a game truly global Translation is not definitely enough"
In my opinion, thinking about Globalization as translation is a very oversimplified view of what's required to make a truly global game. Of course, there's some translation involved, but more localization+transcreation+culturalization than pure translation.
Thinking of Localization as Translation is oversimplifying what we do way toooo much
1.2 Define the number of slides to use
Since I had 3 minutes, I thought that I should focus on max 5, This will allow me to spend roughly 30 secs per slide.
1.3 Define the opening of the presentation
Probably you have heard the saying "First impressions are lasting; you never get a second chance to create a good first impression." The same is true when talking about how to start a speech…The truth is, when we start our speech, we must focus everything on making a positive first impression on our audience.
In Toastmasters we are trained to pay attention to how we open speeches. So if you want to deep dive about possible first sentences to open a speech Check my Toastmasters notes here
I had the privilege to attend a workshop of powerful presentation delivered by Florian Mueck, a well-known trainer in the public speaking arena. He explained to use the concept of the pipeline. The pipeline is the connection of closing of our talk with the opening. Read more about pipeline in his blog post HERE
Let's move now to the second phase
2. Plan transitions and presentation flow
When listening to a speech, have you ever wondered "how does this relate to that? Or maybe you felt the speaker jumped randomly from one point to the next?
That tends to be a common pattern when we speak in public, but there's a way to avoid that! The recipe is to master the transitions of our talk.
If you want to know more about transition check my notes here to know more about transition between similar ideas or points, transition to elaborate upon an idea, transition to a supporting example Etc etc
Going back to my presentation….
In this part of the presentation my focus is:
Explain the difference between translation and Globalization

If you can, consider how to illustrate that difference with an example
In this particular presentation, I had a stroke of luck since as part of the Kingfomarket they gave us a bag with gifts. One of these little gifts was a bottle. This bottle carries a small booklet of instructions translated into 8 languages. The translation, by the way, was not very good!, as an illustrative example those who are reading this post and know Spanish look at the translation to see what you think, especially the last line :). Taking advantage of the fact that all the people in the audience received a bottle, I showed the bottle and thus refer to the instructions that come inside the bottle to explain what is translation and why Globalization of an app is something more than literally translating word for word
Introduction of the team, with 30 seconds does not give time to say much about who we are, so here I opt for a picture of my team all together + colorful text boxes explaining key info about what we do, ie number of languages we localize, where the team is located (cities), which is the Globalization model we use (outsourcing, we are not translators!) plus number of products (games in this case) we support
2.3 Third transition

How does our team work. I chose to put the team in the spotlight since a Globalization team is usually the only team that interacts with all stakeholders in a company. Localization team interacts with multiple stakeholders during the development cycle of any type of software, it worth it to remember this to people, we are the glue of the company!

What problem do we solve? In a seminar on public speaking skills, I remember that the trainer mentioned something that I have not forgotten. He commented that when we present we have to explain in the first slides what is the problem that we solve and why the problem we solve is actually a problem!

2.4 Fourth transition

Which are our services, explain them

Here use a metaphor "Globalization is not just a concept but several, and together they form a puzzle"

Use metaphors; in public speaking is useful for people to remember the details, in my presentation I used several (glue of the Company, Globalization is like a puzzle ...)
3. Third phase Rehearsal
What can I say here that has not been said yet … Without a doubt, rehearsal is essential to success in a presentation. You've crafted an amazing presentation. You know that it will grab your audience's attention and keep it. You've incorporated techniques and strategies from trusted resources, but then then if I feel that I'm busy, if I feel like I don't have an extra minute in my day to practice my delivery, I might fall into a trap and I might have less impact than planned
Rehearsal is critical to the success of our presentation
Summary
Preparing a presentation is always an exercise that takes a lot of planning, I have to think carefully about what I want to say and how to say it. It also takes me a long time to practice the speech. Since I do not like to read my notes in front of my audience. I prefer to risk to stay blank than reading my presentation or notes!
I hope this post has been useful and serve as a reference if you have to deliver a presentation at a very fast pace in just a few minutes!
Feel free to comment/share below any techniques or tips that you have used to deliver a lightning talk that worked for you!
Meanwhile, have a wonderful week ahead!
@yolocalizo